When it comes to your oral health, choosing the right dentist is a decision that can have a huge impact on your overall well-being. Whether you need a routine dental procedure or complex oral surgery, it is essential to have a competent and experienced dental surgeon on your side. In this article, we'll discuss the factors to consider when selecting a surgeon and why it's important for your oral health.
Choosing the right dentist for your oral health
Qualifications and Accreditations
One of the first aspects to evaluate when choosing a dental surgeon is their qualifications and accreditations. Make sure the surgeon has a valid license to practice dentistry and has completed the necessary training at a reputable dental school.
Certifications and affiliations with dental organizations indicate a commitment to staying up-to-date with advancements in the field.
Specializations and expertise of the dental surgeon
Dental surgery is a broad field that encompasses different specialties. Depending on your specific needs, it is essential to find a dentist with expertise in the area concerned.
Look for a surgeon specialized in the procedure you need, whether it's oral and maxillofacial surgery, periodontal surgery, or dental implantology. With substantial knowledge and experience.
Experience and dentist background
Experience is invaluable when it comes to dental surgery. Ask about the dentist's experience in performing the procedure you need and their success rate. A seasoned dentist who has successfully performed many similar procedures is more likely to achieve optimal results and ensure your safety throughout the process.
Reputation and patient opinion of the dental surgeon
Researching a surgeon's reputation is an essential step in the selection process. Ask for feedback from patients who have had treatments or surgeries with the dentist you are considering. Online platforms, review sites and testimonials can provide information about the experiences of others and help you assess the quality of care provided by the dental surgeon.
Advanced technologies and techniques
Dental technology continues to advance, providing more effective and precise treatment options. Learn about the surgeon's use of advanced technologies such as digital imaging, laser dentistry, or computer-assisted surgery. A dental surgeon who keeps abreast of modern techniques and invests in state-of-the-art equipment is more likely to make more accurate diagnoses and achieve optimal treatment results.
Patient-centered communication and care
Effective communication between you and your surgeon is essential for successful treatment. During your first consultation, pay attention to how he listens to your concerns, explains the procedure and answers your questions. A dentist who prioritizes patient-centered care. Takes the time to understand your needs, and involves you in the decision-making process is more likely to provide you with a positive experience.
Sterilization and safety protocols
Ensuring a safe and hygienic processing environment is paramount. Learn about the dental surgeon's sterilization practices, infection control protocols, and adherence to safety standards. A reputable dental surgeon will put in place strong measures to prevent cross-contamination and maintain a clean and safe environment for their patients.
Accessibility and Convenience
Consider the location and accessibility of the dentist's clinic. Opting for a dentist with a conveniently located clinic can save you time and effort, especially if you need multiple visits. Also check the clinic hours to make sure they fit your schedule, which will facilitate your appointments without major disruptions.
Financial considerations and insurance coverage
The costs of dental procedures can vary depending on the complexity and extent of the treatment. Learn about dental surgeon fees and payment options. If you have dental insurance, check to see if they accept your insurance.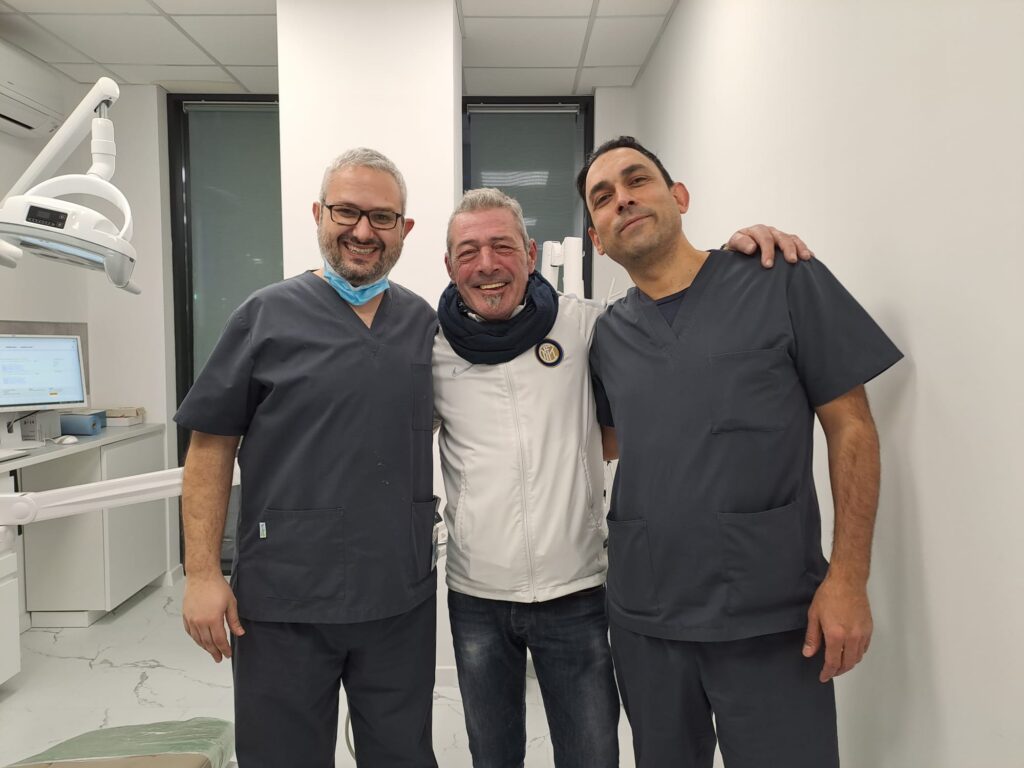 Personal comfort and confidence
Finally, trust your instincts and consider your personal comfort level when choosing a dental surgeon. If you feel comfortable, listened to and confident in their skills, this can reduce anxiety and contribute to a smoother treatment journey.
Choosing the right dental surgeon is an essential step in ensuring your oral health and successful treatment results. Consider factors such as qualifications, expertise, experience, reputation, communication, security protocols, accessibility, and personal comfort when making your decision. Remember that a dentist with the necessary skills, using advanced technologies and emphasizing patient-centered care can have a significant impact on your dental journey. Take the time to research and choose a dental surgeon who meets your specific needs, as this will contribute to a healthier and more radiant smile in the long run.
If you have any questions or would like a quote, do not hesitate to contact us!